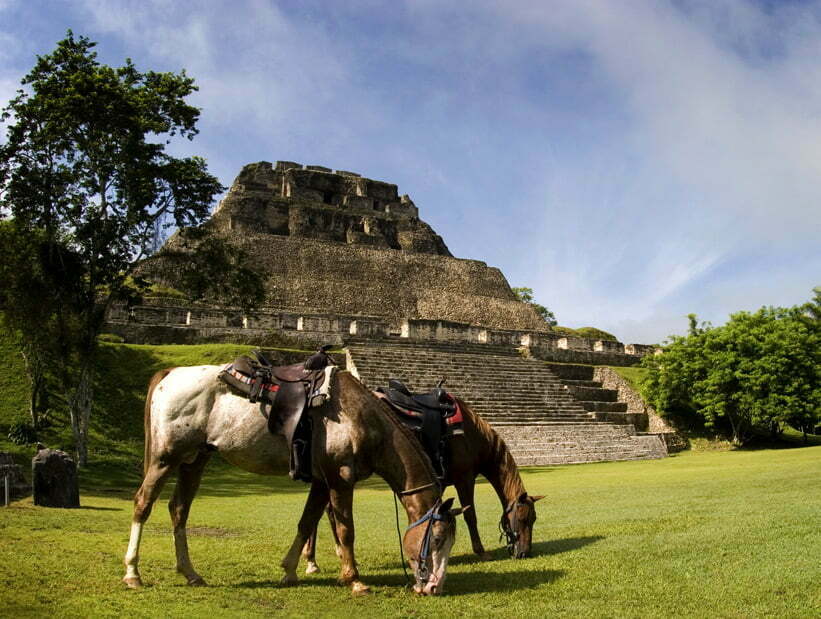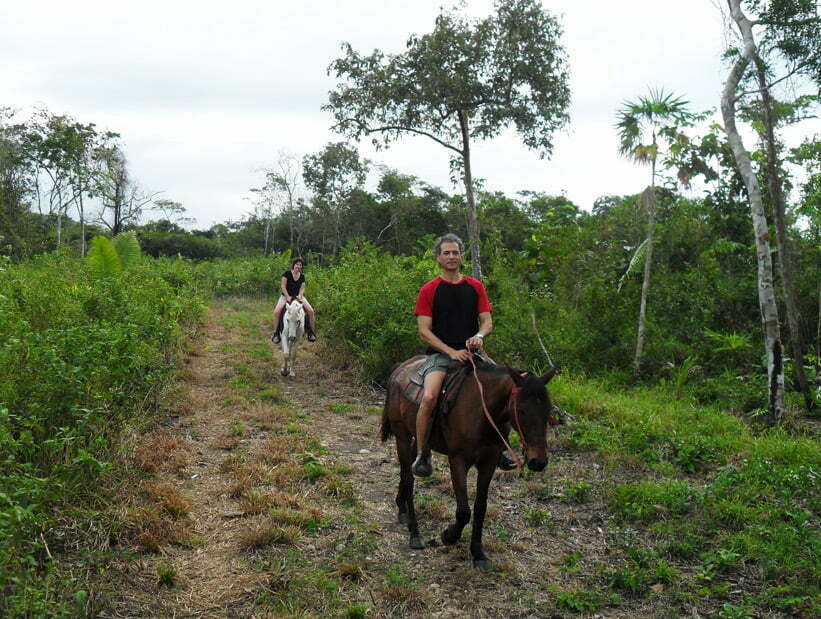 Horseback Riding Description
The nicest way to see Belize up close is on horseback. You'll find beaches, jungle, pine forests and a few other types of terrain. Each one of these ecosystems is full of life and usually includes Mayan ruins. The San Ignacio area is predominantly jungle and rolling hills with lots of Mayan ruins. Pacz Tours has quite a few different half day and full day horseback riding tours that explore these areas.
Andy's horseback Adventure
The adventure which can be both morning or at sunset to get the nocturnal feel, begins from the stables then going through the well known Mayan village of Cristo Reye. Horseback riding through this village, will give you the opportunity to truly experience Mayan lifestyle which is modern yet with a touch of ancient in cooperation. Further out of the village you will be able to get a mountain view of the entire magnificent Cristo Reye Village. The adventure continues with a pristine view of the open savannahs and farmlands. As the jungle trail begins you can get a peek at some of most beautiful wildlife animals Belize has to offer such as the white tail deer, coatimundi, and domestic farm animals just to name a few.
Bird watching will be a part of this superb experience. We will also be identifying some plants that have been very instrumental in the Belizean society for many years and their uses. This nature trail will lead you to an underground spring that formed the most breath-taking water fall in the midst of the jungle. You will be able to take a swim this refreshing water surrounded by pure nature. After the seeing the most splendid water fall ever, we will journey back through the beautiful Cristo Reye Village, then to the stables to complete the destination.
Xunantunich
You'll start this tour by making your way along a riverside trail leading though habitat for birds, green iguanas and other kinds of Belizean wildlife. The trail comes to an end on the banks of the Mopan River in the village of San Jose Succotz, where an ancient hand-operated ferry awaits the those seeking Xunantunich.
The tour of Xunantunich lasts around an hour, after which you will return to you mount and make your way back to San Ignaico.
Big Rock Falls
San Lorenzo Valley
Calla Creek
"Excellent personalized service.
I took four tours with Pacz. The guides and drivers were all great. I particularly liked the online responsiveness of Jamaal in the office whose reassuring responses made me feel very comfortable and he was a great guy to help make arrangements. I did ATM caves, Tikal, Cave tube zip lining and horseback riding over four days. Loved them all."