Pacz Tours History
Pacz Tours was started in 1998 as a very small caving company by a gentleman named Emilio Awe. How small you ask, Emilio was the manager, the guide and the mechanic; essentially meaning it was him and someone else who answered the phone.
Pacz Tours Present day
Since then, Pacz has grown up a bit. It now employs eight tour guides and has expanded its services beyond strictly caving. Some of these services include tours to: Actun Tunichil Muknal, Barton Creek, Pine Ridge, birding, canoeing, tubing, zip-lining, horseback riding, and jungle tours. They lead tours to almost anywhere you might want to go in the Cayo/San Ignacio area.
Pacz Tours is a license and in good standing with Belize Tourist Board.
Pacz Tours Achievement
In addition to guiding tours all over western Belize, Pacz Tours has also earned the respect of some of the top green people in the world. They have worked with National Geographic, the Discovery Channel, Caribbean Life and Travel Magazine, ABC Los Angeles and F1-TV (a French television station).
Pacz Tours as also received a certificate of Excellent from Trip Advisor
Pacz tours really has worked hard to reach their current level of excellence.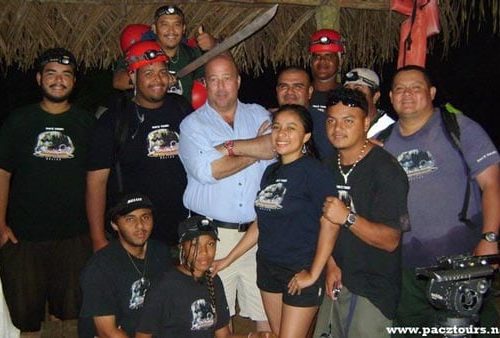 One thing Pacz tours really stresses is the importance of properly trained guides and here they are.
Some of Pacz Tours' tour guides
Francisco Reymundo was born in the Benque Viejo Del Carmen , located in the Cayo District of Belize. Francisco has been working with the jungles and forests of Belize for nearly 20 years. He has certifications in GPS reading, sea navigation and park management. He has also taken other courses on a variety of topics that helped to round out his knowledge in areas related to being a tour guide, which he has been doing for the past 5 years. He specializes in Mayan sites and caving; he speaks both English and Spanish fluently and is also one of the few people to have ever seen a black jaguar in the wild.
Oscar Carbajal was born in San Ignacio Town, Cayo District, Belize. He's a laid back type of guy and is into nature tours and birding expeditions. Over the course of the 13 years he's been guiding tours in the San Ignacio area, his two most memorable things he's seen in the wild are a Harpy Eagle and a Jaguar. Oscar has training in emergency rescue, birding, and archeology. He is Mestizo and speaks Spanish, English and Creole.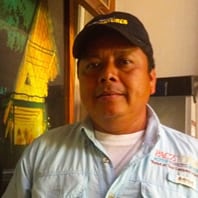 Hugo Estrada was born in Peten, Guatemala and is currently living in San Ignacio, Belize. Hugo is a dual citizen (Guatemala and Belize), speaks English and Spanish and is of indigenous-mestizo heritage, which gives him insight into the Mayan world that few other people will ever have. He is a tour guide by profession and has been working in the industry for just over 20 years. He specializes in past and present Mayan Culture and is the Tikal tour specialist for Pacz Tours. His passion for the Tikal tour is one thing that really sets him apart. On his tour of Tikal, he takes you to places where you can become in tune with the forests and the site itself. He is as unforgettable as his tour of Tikal.
Mission Statement
At PACZ our mission is to provide safe, fun, and unforgettable experiences through superior customer service that creates memories and smiles that last a lifetime.
Vision Statement
To become the leading travel and tour operator in the San Ignacio and Central America. In addition safety is our top priority as well as providing the best possible product, with the highest quality of services, and demonstrating faithfully our commitment towards social and environmental responsibility.
Company Address
30 Burns Ave,
San Ignacio Town,
Cayo District,
Belize C.A.
PACZ TOURS HAS HAD THE HONOUR OF WORKING WITH MANY TV ICON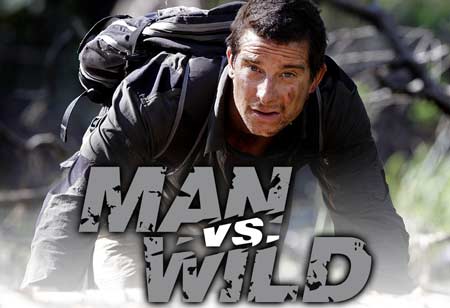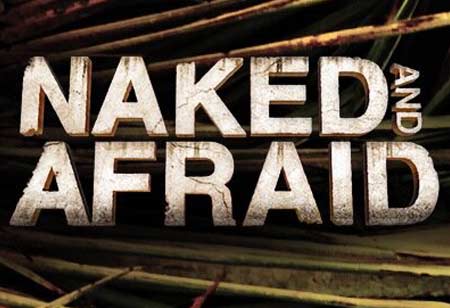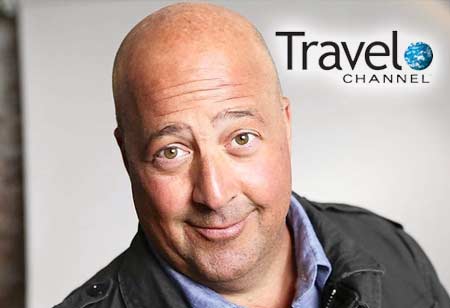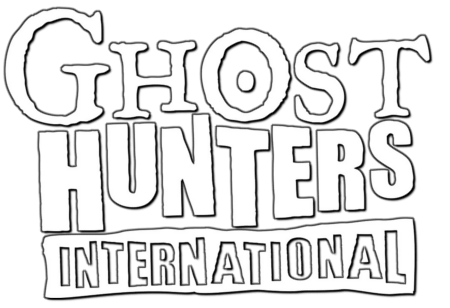 San Ignacio is the second largest city in the country. It boasts everything from Mayan Ruins and stunning waterfalls to ancient caves and rare, exotic animals. We at Pacz Tours Belize can help you see it all and make your vacation be the adventure it should be.