Explore the many of Belize's Mayan Ruins and archeological sites open to the public. Walk around these ancient cities was populated by thousands of people. Marvel at how they where build with out machine and the use of the wheel. The Mayan Ruins are also strategically place for the community leaders to be closer to there God and water.
Journey to the two must remote Mayan Ruins, Caracol or Lamanai and the tour get a little more exciting. Travel thought many different Eco-system if you take the road or river. Longing to see the great city of Tikal from Belize City or San Ignacio, view our itinerary on how we make visiting this Mayan city in Guatemala possible
Best Mayan Ruins in Belize to Visit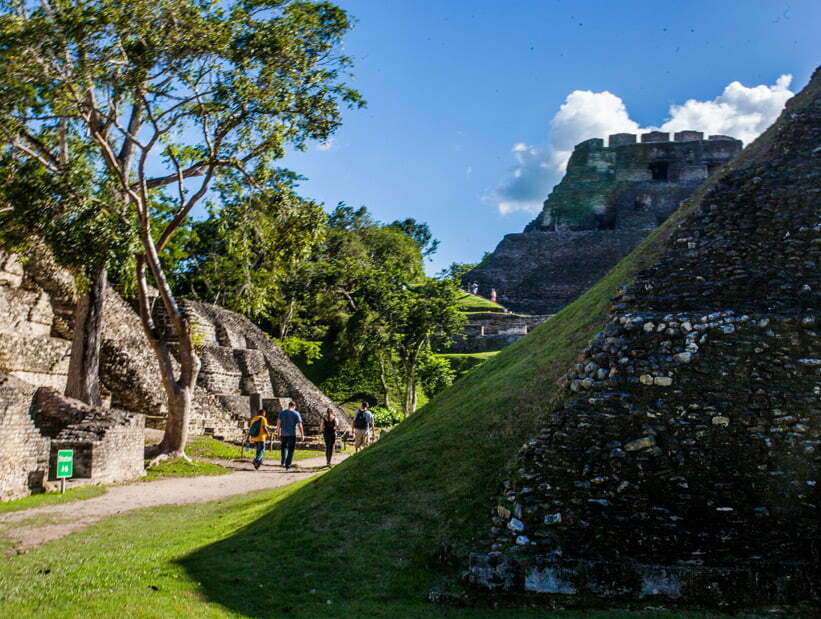 Xunantunich is an Ancient Maya archaeological site in western Belize, about 70 miles west of Belize City. Located atop a ridge above the Mopan River, well within sight of the Guatemala border. Xunantunich in Maya means "Stone Woman" or "Maiden of the Rock".
Price: $75 per person
& Cahal Pech: $95 per person
& Barton Creek: $150 per person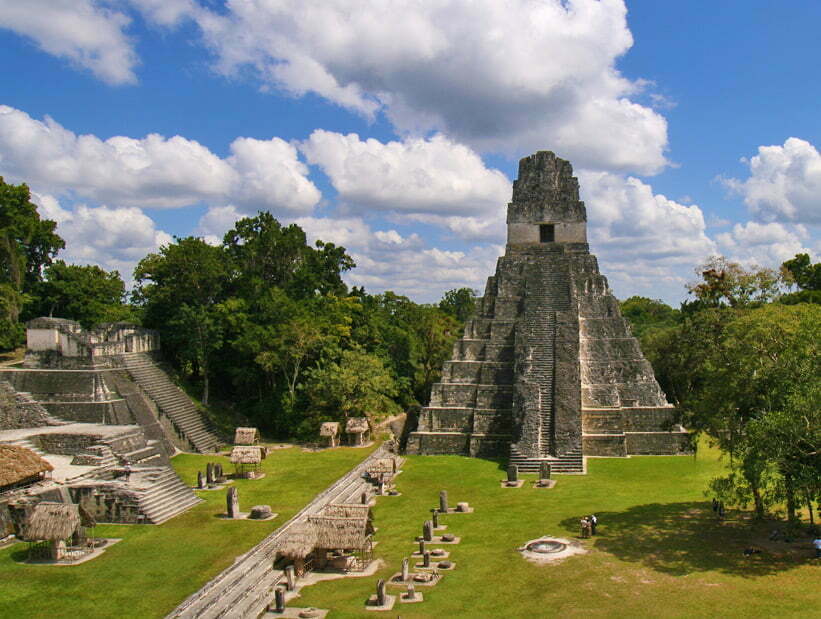 Tikal is an ancient Mayan citadel in the rain-forests of northern Guatemala. This famous Maya city is just 1.5 hours away from San Ignacio. With Pacz Tours, it is possible to do this tour Belize City.
Price: $160 per person
Private Tour: $250 per person
Overnight Tour: $525 includes Accommodation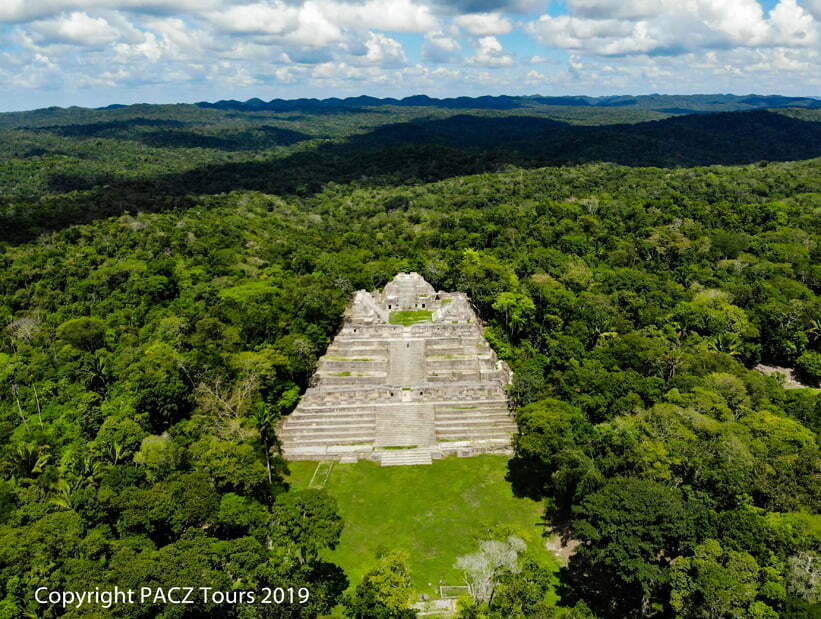 Caracol is the large ancient Maya archaeological site, located in the Cayo District of the country. It is situated approximately 40 kilometres south of Xunantunich and the town of San Ignacio, Cayo. Caracol was at first a client state of the more powerful city of Tikal.
Price: $125 per person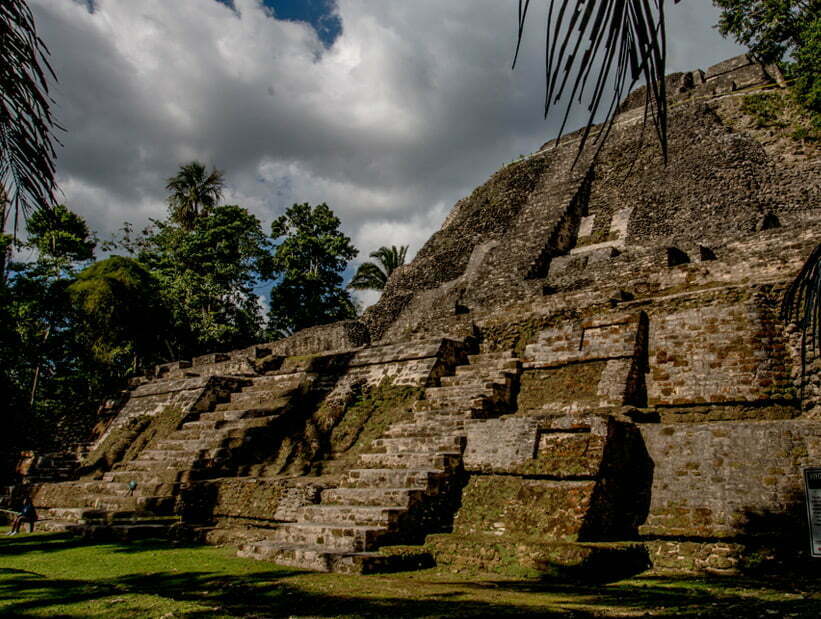 Lamanai archaeological site was once a major city of the Maya civilization, located in the north of Belize, in Orange Walk District. Lamanai Mayan Ruins tour feature a river boat ride, rain forest, monkeys, exotic birds and other wildlife.
Price: $250 per person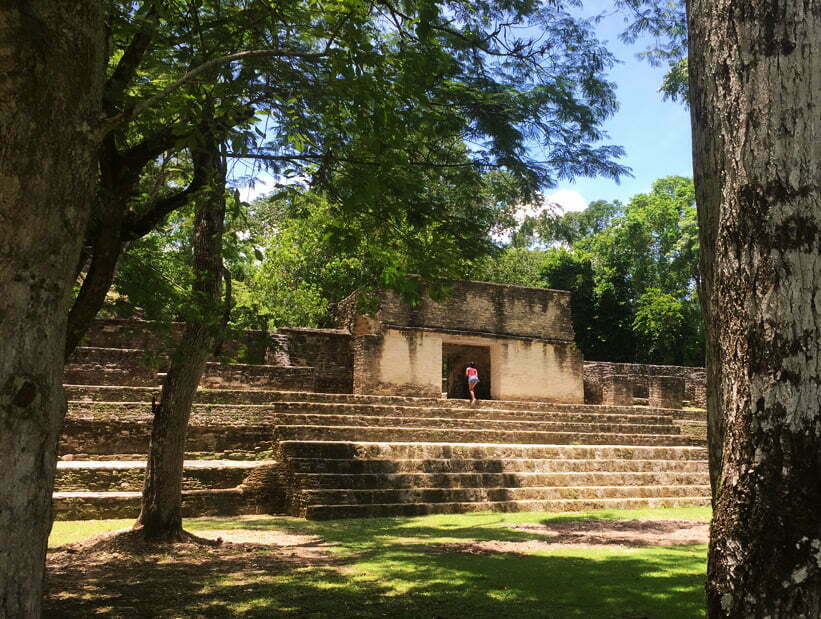 Cahal Pech is one of San Ignacio's premier Maya sites that is nicely excavated and open to the public to visit. Located on the highest hill overlooking downtown San Ignacio, Cahal Pech is one of Belize's oldest Maya sites.
Combine with Xunantunich: $95 per person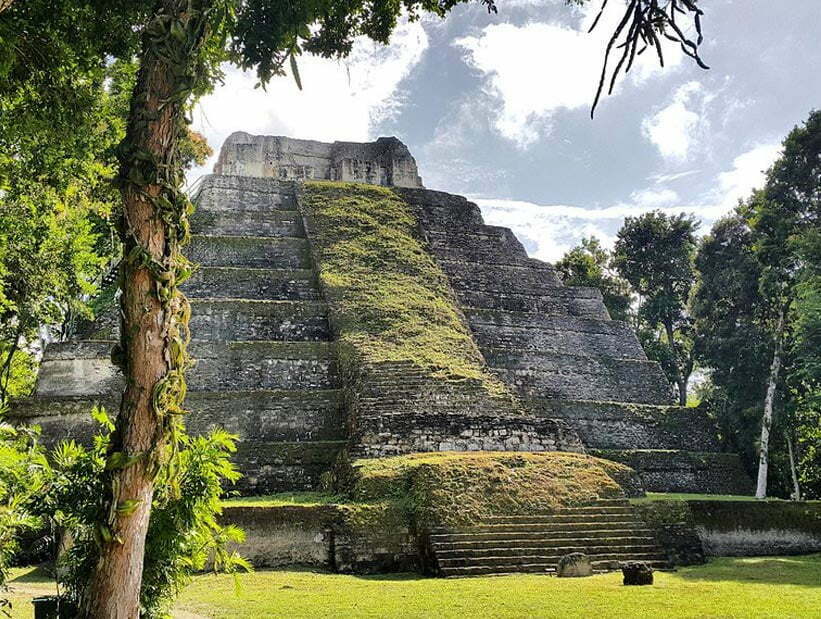 Explore the third largest Mayan city in Guatemala from San Ignacio, Belize. Yaxha Ruins and National park is where people go to enjoy rain forest, monkeys, exotic birds and other wildlife and amazing sunsets..
Price: $145 per person
History of Mayan Ruins in Belize